RESIDENTIAL PEST CONTROL SERVICE
Serving Western Kentucky, Southern Illinois and Northwest Tennessee.
Western Kentucky's Leading Residential Pest Control Service
THE PROBLEM – YOUR HOME
Residential pest control is crucial to protecting your home.  Your home has just what pests want: food, moisture and shelter. As an added bonus, it protects them from natural predators like lizards and birds. Once they discover you, they and all their buddies can invade full force – spreading germs, aggravating allergies, eating clothing and paper and thanking you with bites and stings.
Insects can enter your home or business through cracks as small as 1/64 of an inch. A hole the size of a pencil looks like double doors to a mouse.
It's amazing how much havoc a tiny pest can create. Wood damage, droppings, maddening webs, holes in fur and wool clothing, contaminated food….the list goes on. 
THE SOLUTION – HOW WE TREAT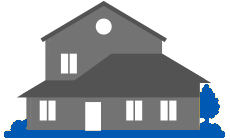 Outside Yard
Our lawn and shrubbery treatment is made just for them.  Service includes combination of granular and liquid insecticides. We worry about bugs so you don't have to.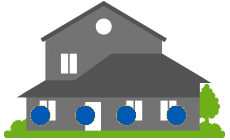 Outside Perimeter
4 treatments per year create a protective pest barrier. Service includes liquid insecticides and granular insecticides. Plus a 3- to 5-foot band around the home's exterior perimeter.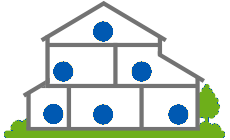 Inside Spot
Troublesome areas may need a little extra attention.  Service includes all potential entry points, such as doors, around sinks, plumbing penetrations and the garage.
Have questions?  Need more information?  Contact us for a FREE Estimate today!
Southern Termite & Pest Control
846 E Broadway
Mayfield, KY 42066
Phone:  270.247.2848